The base is nearly all completed now, went for lots of different flock types to give it a truly overgrown look. The water was painted a dirty swamp green then given several layers of water resin.
The last thing to add is some reeds on the edges of the water. I have done all the bases of the so far completed players and they may get some reeds too.
As the players are designed to fit into certain slots in the display base to line up the water correctly I have numbered them, this should make it a lot simpler. I really should have thought of that for previous teams.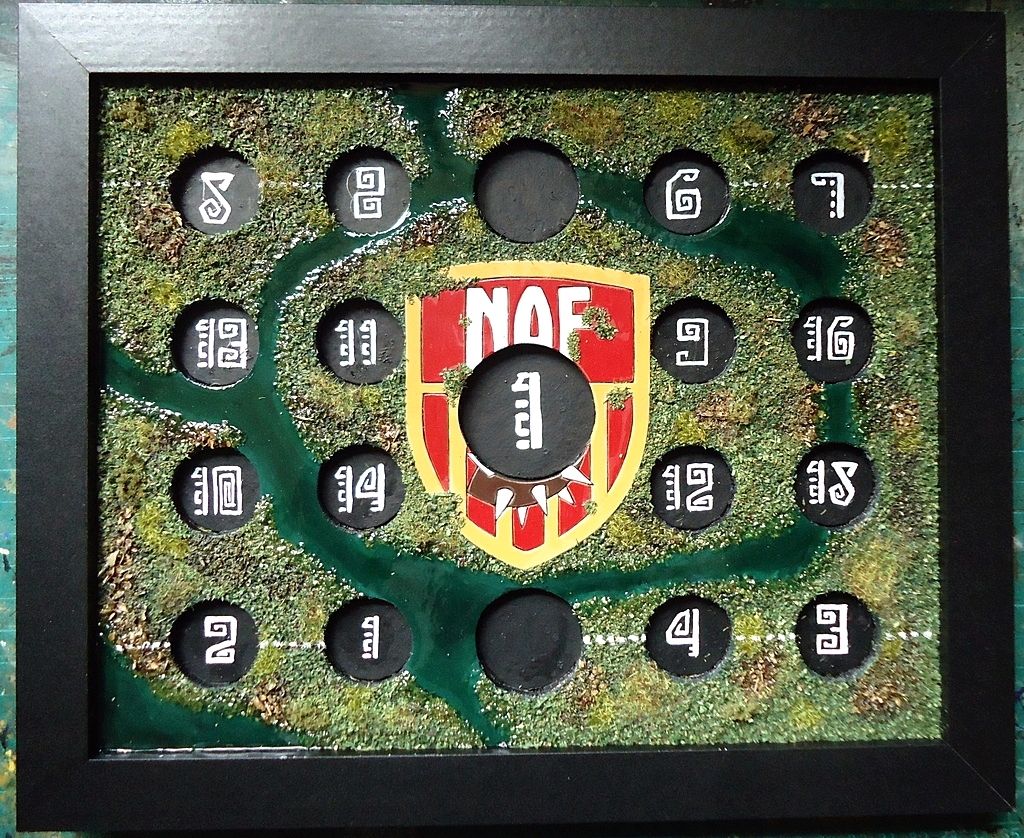 I've finally managed to build Lotta as well, it was very tricky getting his legs right as they have an extra joint that humans don't. I like his pose, but it is a little too much stalking monster over football player on the line of scrimmage. Still it should make him be suitably impressive compared to the normal blitzers. He does still need a lot of greenstuff work to fill all the gaps and sculpt his helmet though.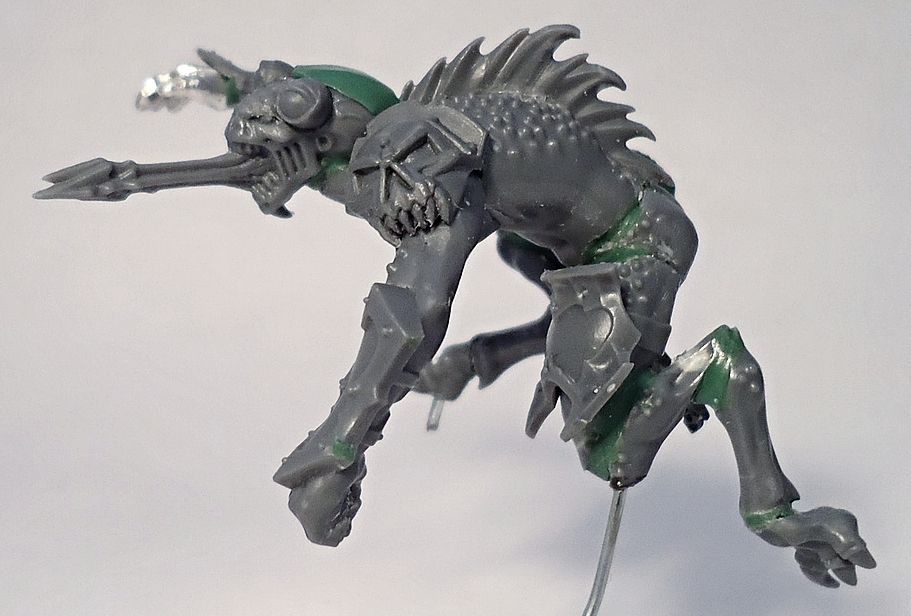 _________________
My past and current modelling projects showcased on
Facebook
,
Instagram
and
Twitter
.