The Kroxigor was the last model, he took the longest as I had to add a load of scales to his back. Some of these were cut from plastic dragon ogres whilst the rest were scuplted on. You can see the cut out bit of the NAF logo on his base that he's stuck to.
Here's a pic of the full team with numbering and bases finished.
And a last pic of them all on the display base.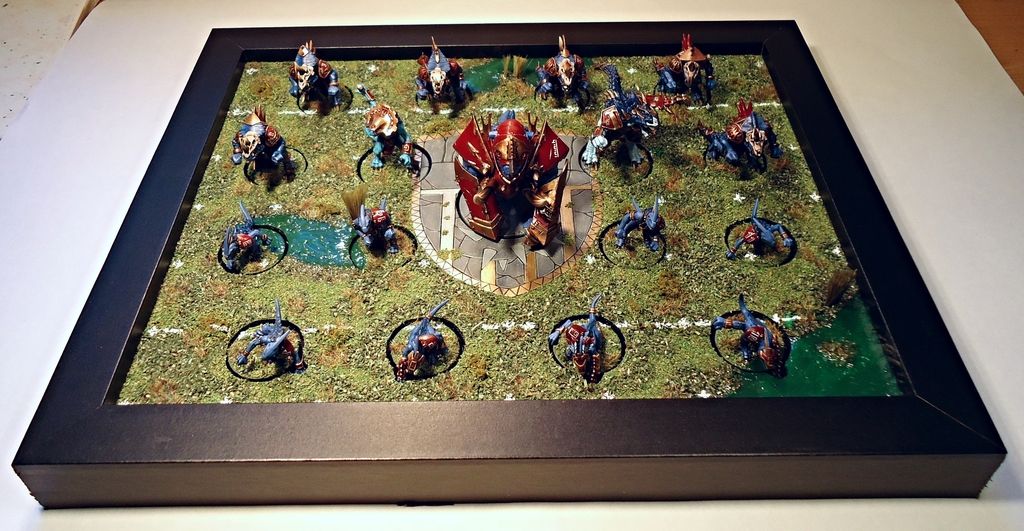 I posted the models this lunchtime to PeteW, those of you who will be at the GT can get a better look over the weekend.